Box office are "hulk-smashed" by billions of dollars every year by films based on comic books. The worldwide revenues are phenomenal and the expansion of "Comicverses" and "Multiverses" is inevitable if one film gains economic success: Franchises are born from the womb of one successful film and endless spinoffs, sequels, prequels and origin stories fill the cinemas within the next couple of years. So where did it all start?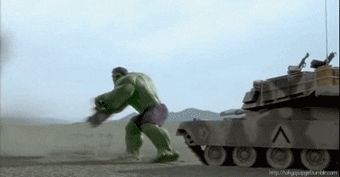 Hulk smashing the box office
Back in 1978, the first Superman film ever created surfaced in the cinemas to enormous success both on financial levels and critical ones. Everyone loved it! A Jesus-Moises American hero flying and spinning the earth while saving humanity from a deadly danger with all these laser eyes….what's cooler than that?! But afterwards came Superman II which was good but much less successful than the first, followed by Superman III and the cinematic catastrophe that is Superman IV. Then came the 90's where the Superman model was applied on Batman: Raving success with the first installment, the fourth film turned into a mindless torture.
The godfathers of superhero films: Superman&Batman
Enter the new millennia, corporations started to understand the popularity and influence of these gimmicks that are "Comic book superheroes", thereof they must be exploited. Film after film, franchise after franchise, billions were made not only thanks to the box-office revenues but also to the marketing departments and gaming license given to other enterprises allowing the production companies to make tons of money while sitting down on their asses. The growing of the superhero market paved the way for "Superhero Cinematic Universes": a developed film franchise that regroups multiple heroes from multiple separated films and puts them all into one big elaborate blockbuster (think "Avengers" and "Batman V Superman: Dawn of Justice". I'm not sure about the second one though…).
Before objections are being thrown randomly in the air, it is essential to highlight the fact that some (just some) of these films do have a greater undertone: "The Dark Knight" was a big intellectual study on the possible consequences of the Bush regime policies and its decisions such as "The Patriot Act", and the recently successful "Captain America: Civil War" is a comparative study on the two crowning political parties in the U.S (Republicans and Democrats). But to what extent could these films keep hiding similar messages under a huge pile of BOOMS and hocus pocus CGI?
                               DC Vs Marvel: Clash of Pop symbols
Besides, as we said, rare are the comic book adaptations that actually have an undertone. Most of them just exist to expose people to a random amount of forgettable characters jumping over rooftops while the city explodes (featuring an unforgettable set of N.Y.C, L.A and Manhattan being constantly targeted by "evil powers" for absolutely no logical reason whatsoever!). Enters 2016 with more than 5 comic book adaptations and more than 20 set to be released within the next 4 years! Hollywood has decided to crown the realm of mostly mindless comic books over any sort of artistic creativity since barely-to-no-budget at all is being set for original and independent ideas that aren't based on any source material. Hollywood is following the classic formula of safe cash-in, not taking any "risks" in greenlighting projects that are actually related to our livelihood and the world's problem. Human beings have no place among superheroes in today's film, and actual non-mechanical human beings are being chased out of Hollywood.
                      The Superhero films calendar: It's quite depressing…  
The witch hunt for creativity has begun, and the American film industry is leading the way.
Ali Hamouch